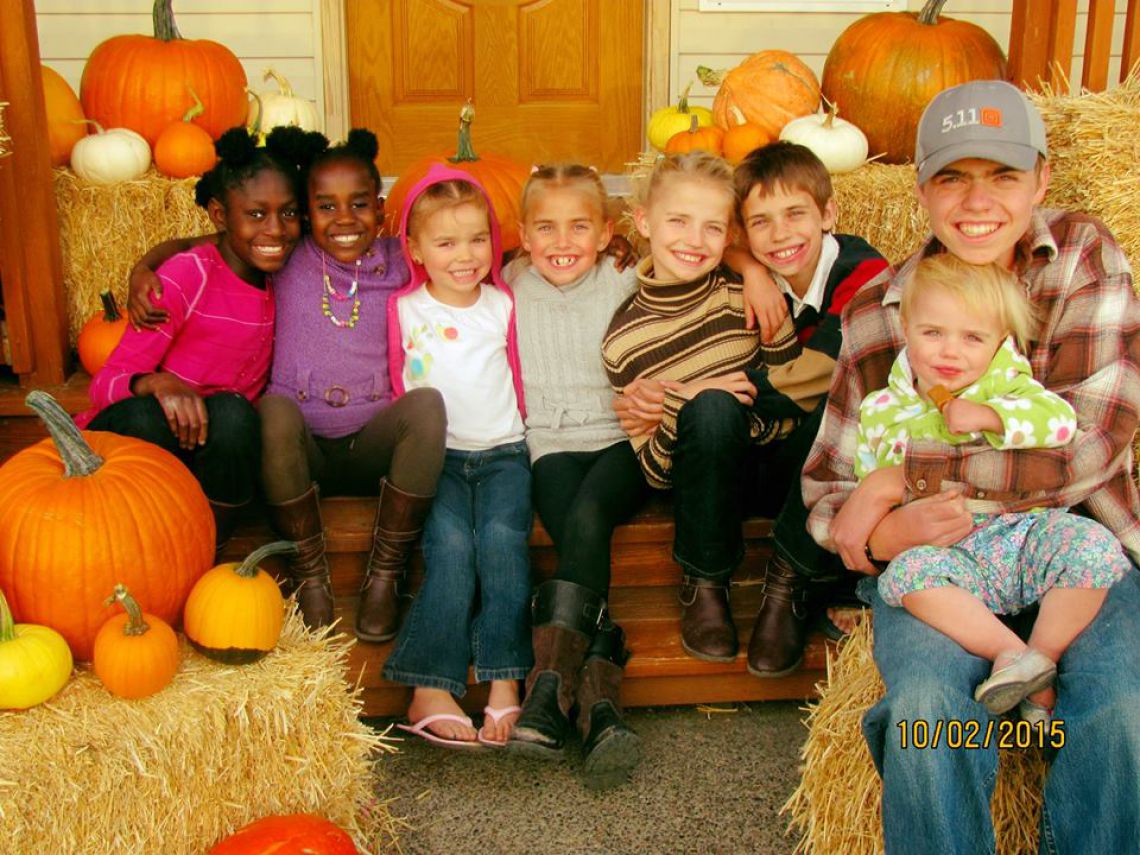 In order to help family and friends view our kids' recital and check out Soft Mozart, I put all of their performances here in one post -- that way I can send one link instead of 17!
,

Read More...

Emma at age 5, playing the left hand chords for "Ducklings"... so sweet.


Read More...

We started Soft Mozart up again after not using it for much for several months due to a major life change and when we did, we had a fabulous time! It was so much fun. Brooklyn (6), Alia (
, Jesse (10) and Isaiah (14) all on one day started to play BOTH hands while reading music!!

To refresh our skills and memory, we played around with lots of songs, often camping in the "Solfeggio Chords 1 in Major C" section, and people took turns practicing and improving their skills. I had them pattern it off of a youtube video I saw of a 5 yr old self-learning the chords on the left hand (which I believe Hellene refers to as Dominant, Sub-dominant and Tonic) . I had my kids just play the chords of numerous songs, taking them through each level of presentation in each song (levels 1 -6), focusing just on the left hand. Once they had that down, we did the right hand. For the kids who had a strong grasp of it, we did the "hide" option (H key) and they played it blindly, having to find the notes themselves and train their ear.

When we were done for the day and starting evening chores, Brooklyn wanted to keep fiddling around with the program. She came to me not long later and showed me a song she pulled up that had all kinds of sharps (#) in it. I told her she didn't know how to do those yet and that I would teach her later. She stopped me and excitedly told me that she DOES know how to do it. I gently tried to explain that she didn't, figuring she didn't understand what I meant and that I would teach her another day. She again happily and eagerly told me that yes she did know how....that she figured it out. I still thought she just misunderstood, so Brooke then started playing the notes while reading the music to prove it to me. I watched her in amazement and asked her how she figured it out??

She merrily but matter of factly stated that, "I saw all these plusses (+'s) and knew I needed to press the black keys." (!!!!!!) [She meant the sharps.] I never talked with her about that. She figured it out on her own. Most likely because the program won't let you continue unless you find the right note and she probably just did trial and error until she found it. I was astonished watching her cruise through the piano score with lots of (what I consider) scary and intimidating #s and flats dotting the screen; she was tickled pink with herself and having a great time.

She spent the rest of the night eagerly attacking the hardest songs she could find. At the end of the night she came to me and announced that she can play BOTH hands on one of the songs she considers harder. Of course, it needs work, but she completely taught herself to read the notes...on her own. Wow.

This program makes reading music and playing piano so accessible, QUICK and FUN! It's like a game or satisfying puzzle.

And it's great that there was more challenging material right at her fingertips to keep her interested after she felt she got the hang of the more simple ones. (I know there is a lot of room for improvement in her technique, etc but I don't want to kill the joy of learning with the technical stuff yet.)


I lost the video of her whizzing through the songs with sharps and flats (noooooooo.....!!), but here are a few showing the progression of her baby steps.

I was pretty impressed that in one day she tried and succeeded at the left hand alone, the right hand alone, then did the left by ear, then both hands on various songs, then discovered how to read the notes for sharps and flats. She worked on the French Folk Song in the past but this was her first serious attempt.

Below is a very early attempt at playing both hands at once. It's brain gymnastics and she's taking her time processing it all, so it doesn't look as exciting as it felt to her. Her hand placement was incorrect but I wasn't worried about that. At the end she says, "There is A LOT more that I want to show you..." Though her words show she is obviously happy about what she's doing there, her demeanor at this point was very mild -- later that night it was almost wild with giddy joy while she showed me how she plays songs with sharps and flats (that's the video I lost).

youtu.be/8dwUmpWJxdE

Left hand chords on Zuchka (sp?):

youtu.be/iojSLWYxNOw

Right hand on Zuchka (sp?):

youtu.be/lupzTyT_f8o

Here she is playing the hidden left hand chords on Twinkle Twinkle by ear:

youtu.be/SGEj5gKPf54

Putting Both Hands Together on Twinkle Twinkle:

youtu.be/JmAgVCK9hVw
Read More...

Isaiah, age 14, previously learned to play piano by ear and visual instruction with Simply Music DVDS. He did very well with the songs he learned (playing groovy blues, classical and other songs above the skill level for the song in this video); however, his playing skills were limited to only those songs he knew by ear and heart and he was stuck.

We tried Piano for Life and Piano for Quitters and he picked up bits from that but for whatever reason, it seemed too complicated for him at that time and progress was too slow to keep him interested. With Soft Mozart, he feels equipped in moving forward and is enjoying every practice session.

Just prior to this video, he had just discovered that reading music was actually EASY. We were all surprised and elated at how several of the older ones, my husband included, who had never read music before could do it IN ONE SITTING with just a few simple tips on how to use the program from me. Now, with Soft Mozart to help them successfully decode the (just) previously mysterious symbols, they're ready to take off!


Read More...

We all enjoy doing things we excel at and shy away from tasks that are difficult for us. That's normal. But risk of failure or difficulty and drudgery can cause some people to not even want to try. I have a couple of kiddos particularly prone to that mentality and it's important for me to find curricula that makes a subject easily understandable and enjoyable.

Jesse, age 10, originally didn't want to learn to play the piano but because of Soft Mozart making it so accessible, he learned to read traditional music playing both hands in one day. He loves learning piano now!



Jesse kept asking me to video him...


Geese are his second favorite animal, so this song had special meaning to him and was good motivation for learning.



Thanks, Hellene!!
Read More...