Segment 2 (October - November in SMA)
Music appreciation
E. Humperdinck 'Slumber Song' (to play, find in Favorite Classics Primer)
Look for E. Humperdinck Hansel and Gretel Overture.
Original sample -
Ear Training
Keep practicing the
'Guess Key Game'
for 1 min and sing each note.
Listen to a 1st track of
'Note Alphabet Song – Chant'
. Get familiar with cards' names.
Piano
Keep playing 5 fingers exercise from middle 'Do' up with the right hand. Place both thumbs on the Middle Do and play the same exercise using both hands in diverging motion.
Keep learning, how to press Middle Door with Weight.
Start learning about index of the right and left hand as 'stretch' fingers. Learn to make 'stretch gesture' stretching thumb and index and calling it 'stretch'. Appointing each finger after index (from the 3rd finger to pinky and back to thumb)as 1,2,3,4,5,6,7 pattern – saying it and touching corresponding fingers.
Gentle piano
– Introductory songs – 'Hot Cross Buns' – learning how to find the notes on yellow line and on the piano.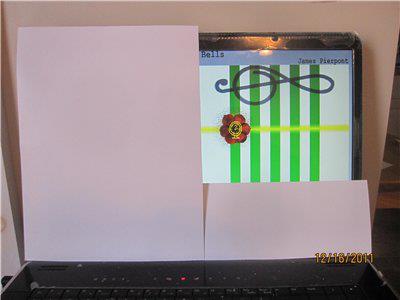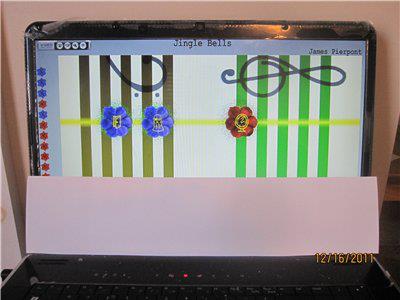 If necessary, cover half of the screen (green or brown) or ¾ of the screen to focus only on the notes on yellow line. Always try to sing the notes names!
Sight-reading with the Gentle Piano
E. Humperdinck 'Slumber Song' (to play, find in Favorite Classics Primer) Play on R2, L2 and P2
Interactive theory
Pick from the pile of notes' cards the picture by their short names 'Do', 'Re', 'Mi'
etc.
Assemble cards from Do to Do forward and backwards
THEORY THEATER
: Watch the video about mistakes: